Sage • Annual Report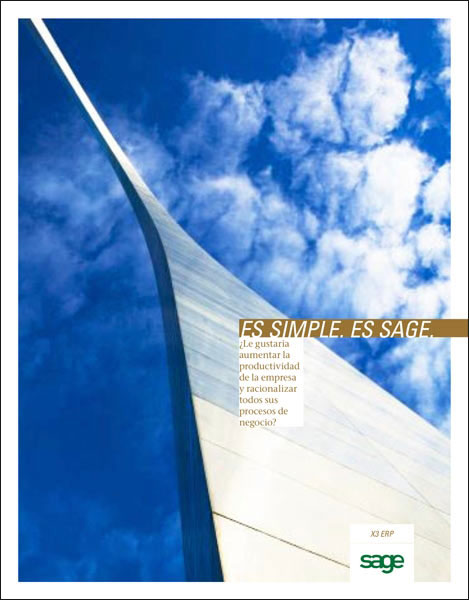 Overview
Sage is a leading worldwide supplier of business management software to 6.2 million customers. Their software targets small start-up businesses through to large organisations, and seeks to improve business management processes.

Challenge
Sage was entering a planning phase where the organisation was commencing a market entry strategy to launch into the large business sector. This meant competing directly with Microsoft, SAP and Oracle.

Solution
We proposed a new identity for their organisation, highlighting one of their main company values "simplicity". We proposed to move away from images of people, to images that represented simplicity in nature or impressive man made objects. This design approach would differentiate Sage from their competitors. We implemented this design strategy for their Annul Report.
We introduced a new colour palate of metallic gold to highlight the premium aspect of their company, which worked in harmony with the Sage corporate green.