SEACEX • Brochure & Posters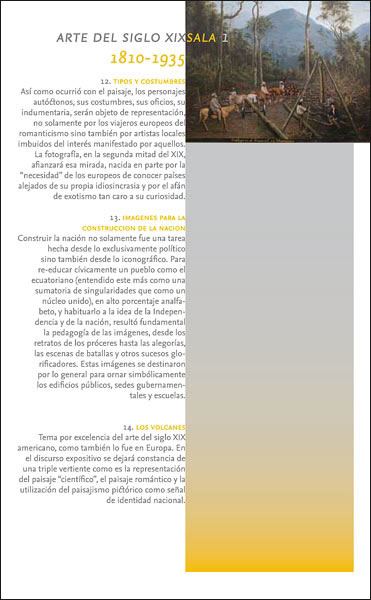 100 years of Ecuadorian art
Brochure & posters

Overview
SEACEX is the State Corporation for Spanish Cultural Action Abroad. It acts in collaboration with key Spanish government departments as the public agent that promotes Spanish culture worldwide. SEACEX's principle goals are to improve the standing and presence of contemporary Spanish culture and art in international markets.

Challenge
Create a brand identity for an exhibition of works from Ecuadorian artists across 100 years, that combines tradition and modernity.

Solution
The basis of the design strategy used Ecuador's country flag colours. These core colours were applied against three core pieces to create a collage image from the exhibitions artworks. Typographical elements combined tradition and modernity. The result was a powerful image that communicated the diversity and history of Spanish Ecuadorian culture.