Murdoch Publishing • Mobile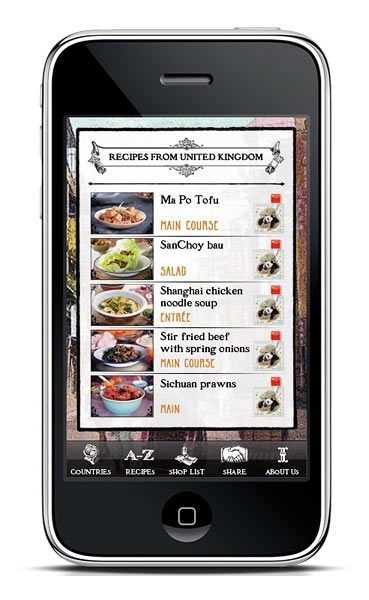 Around the World in Eighty Recipes Mobile App

Overview
Murdoch Books is an international book publishing company, under private ownership in Australia. Their mission is to excite, delight and inspire readers with beautifully produced books that have an unswerving commitment to integrity of content, innovation in design and high production values.

Challenge
In the competitive landscape of mobile applications, we were asked to create a recipe application that was radically different from the competition. Our challenge was to create an integrated platform that would feature the best dishes from Murdoch Books's collection.

Solution
To deliver the content in a compelling format we devised the creative strategy of telling the story of food for each recipe. We applied this approach and created the theme "Around the World in Eighty Recipes". This creative approach set our application strongly apart from the competition.
The navigation system is managed through a map from the period with a classic Hot Air Balloon. The countries are graphically represented with flags, iconic images, stamps and music from the 19th century. The result is a rich mobile experience that enhances the culinary concept with cultural references, relevant music and emotive imagery.