Mr Clean • Poster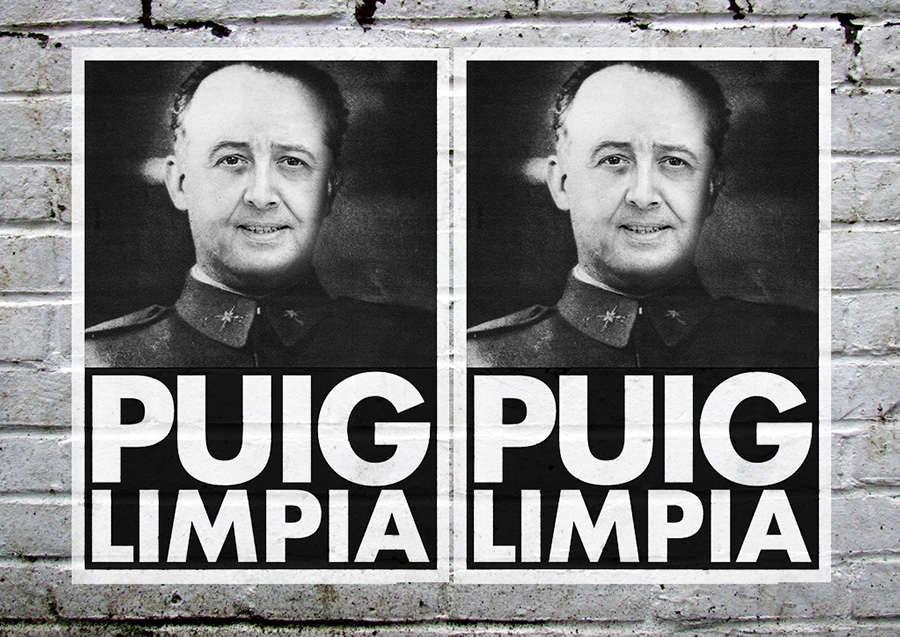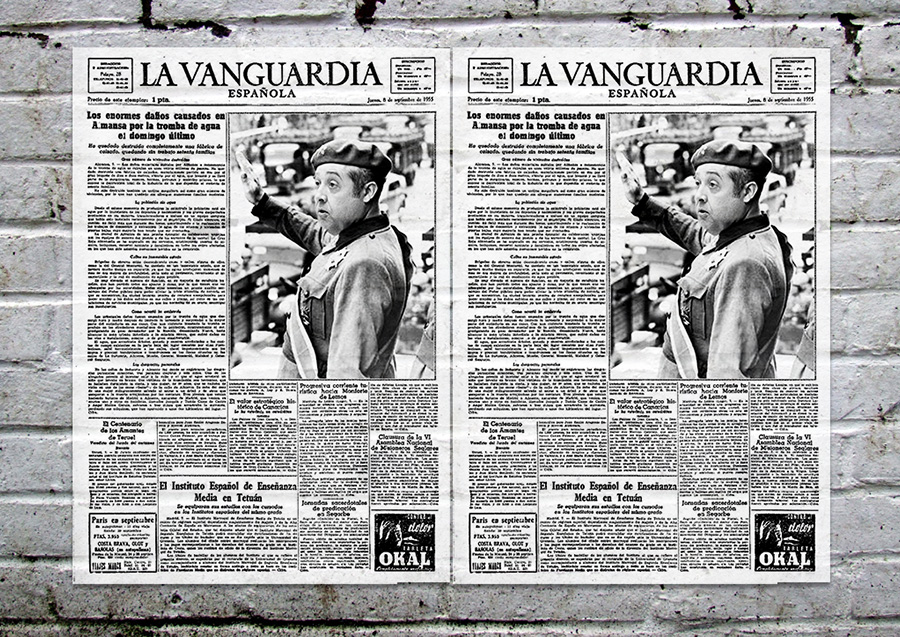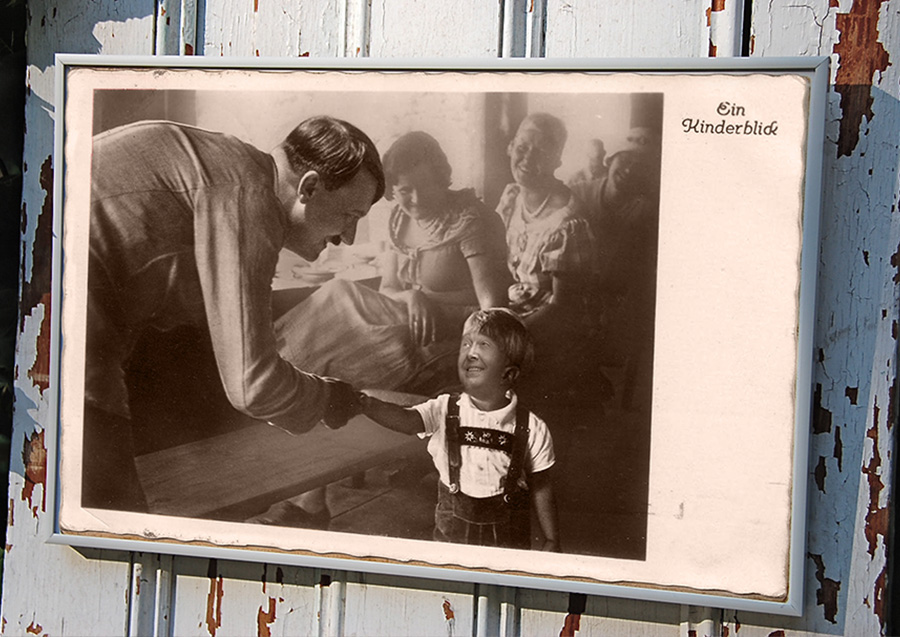 We have created a fictional political campaign for Felip Puig. The slogan is "Por una España limpia, vota Puig (For a clean Spain, vote Puig)" -- clean meaning social cleansing, hence the title for the cleaning product Mr Clean--

Posters are shown in different scenarios including memorabilia and newspapers. For the majority the slogan is shorten to "Limpio (Clean)"

Other will contain speeches from Spanish right wing dictator Francisco Franco.

Quiero agradecer a cuantos han colaborado con entusiasmo, entrega y abnegación, en la gran empresa de hacer una España unida grande y libre.
(I want to thank all who have worked with enthusiasm, dedication and selflessness, in the great enterprise of making a great, united and clean Spain.)

No cejéis en alcanzar la justicia social y la cultura para todos los jovenes de España y haced de ello vuestro primordial objetivo
(Do not relent in achieving social cleansing and culture for all youth of Spain and make it your primary goal)

From postcard. Ein kinder blick (A child's view)

Felip Puig is a Spanish politician, member of Democratic Convergence of Catalonia and Member of Parliament of Catalonia Barcelona. He is an engineer of roads, canals and ports from the Polytechnic University of Catalonia with a degree in Business Administration.

In May 27, 2011, following the brutal attempted eviction by the Mossos d'Esquadra (the police force of Catalonia) of camping in Plaza Catalonia, organised by the protesters from May 15, thousands of people sought his dismissal to be directly responsible. Puig claims not to have ordered an evacuation, but secret recordings show that he orders the Commissioner Joan Carles Miller at 7:40 to "begin the eviction".